Designer Excellence Is Here
---
The Heat & Glo "Mezzo" is a thing of pure beauty.
Turn on this gas log fire and watch the flame dance over a bed of darkened crystals, accentuating the flame and contrasting it to the firebox - This gas log fire will surely be a talking point to anyone who comes to your home.
Finally, the long wait for the most anticipated designer gas log fire is over! Designer Excellence Is Here


Finally, a premium product that has a perfect marriage between firebox and fuel bed – No gaps, clean finish with a fade resistant black glass that will stimulate your senses.
Available in four sizes, 1000, 1300, 1300ST or 1600, the Heat and Glo Mezzo is a luxurious and modern design that boasts up to a 4.4 star rating and up to 10-12 building squares of heat – There hasn't been a fire like this before.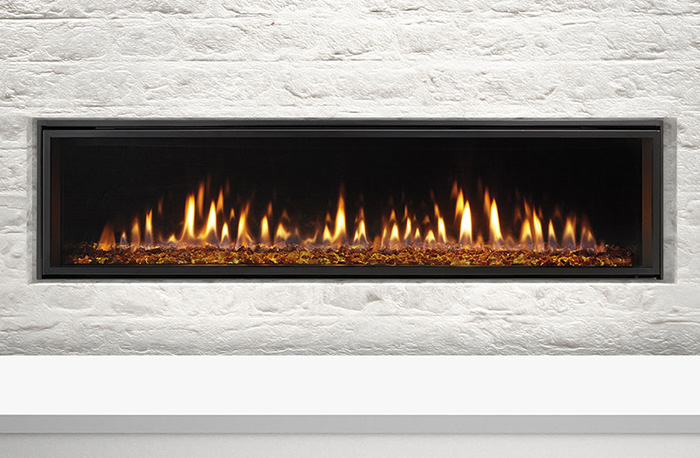 Double sided or single sided – You decide on how you want this fire to look with a slimline discreet fascia and choice of fuel beds including i-phone/android compatibility, you can be the master of your domain.
AVOID THE WAIT!
We expect the Mezzo to be one of the best selling fireplaces of all time so come in and make sure you take advantage and snap up one of the most elegant fireplaces for your home or building project before this shipment sells out!
Come in and view the masterpiece that is the Heat & Glo Mezzo at one of our designer showrooms at 1682 Princes Hwy Oakleigh East or Cnr Bruce st and Watt Rd Mornington.
Contact Woodpecker for more information. Designer Excellence Is Here