Our Journey
From a small wood yard to two major virtual showrooms, we use our experience to craft yours.
---
Originally beginning in Seaford, Woodpecker started trading as a traditional firewood yard, which is where the name originated from. Later moving to Moorooduc, Woodpecker changed hands and continued to supply the Mornington Peninsula with firewood.
The young owners had always known the business on the peninsula and realised its potential for growth. They later moved the company to a more prominent position in Mornington, with a vision of having the largest woodpile in Australia!
These firewood stacks would hold up to 1300 tone each. Coined the "The Great Wall of Wood" by the locals, this yard would fill up and empty out every season. More trucks and equipment were purchased and more people joined our team. Woodpecker supplied most of the firewood throughout the Peninsula and expanding areas during the winter time.
Noticing a gap in the market, a purpose built showroom was added to the firewood yard, starting with wood heaters. This progressed to gas fireplaces, aligning Woodpecker with great brands, many of whom are still with the business today.
Woodpecker was becoming increasingly known throughout the Peninsula for its products and great customer service. The showroom had to be expanded in size and a variety of gas heating products were introduced. Of course we couldn't have done it without a great team, many of whom are still with us today.
Woodpecker was split up and the firewood branch was sold. A new showroom was designed and purpose built with over 50 working displays, making it the largest in Melbourne at that time. Woodpecker became well known throughout the area as a heating specialist with a variety of solutions to choose from. It was especially a delight for builders and architects who were in a hugely developing and expanding area.
Not content with only supplying his customers with just heating, we decided to accommodate both winter and summer periods by introducing cooling products to the range.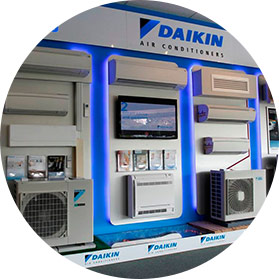 Woodpecker plumbing division was created. We knew that after spending so much time ensuring that our customers got the right system for their home, we needed to also make sure it was installed with care and expertise.
Approached by Weber BBQ's, Woodpecker became a Weber Premium Specialist dealer. Combining barbecues and the outdoors, the introduction into outdoor fireplaces soon followed.
The expansion of Woodpeckers retail outlets started and the Woodpecker Oakleigh East showroom was built. Not only housing twice the amount of displays of the Mornington store, but more centrally located to our growing metropolitan customers. Located near Chadstone shopping centre and at over 850sqm, it is the largest working Heating and Cooling showroom in Victoria.
Thriving and with a signature reputation for excellence, Woodpecker has come to be a premier supplier and installer of quality products and continues to grow in size.... watch this space!!!
Woodpecker be¬comes a retailer for luxury fireplace company Sculpt Fireplace Collection, and introduces into the Australian market a high-end designer fireplace range. Supplying the region with a new collection of designer suspended fireplaces, hand-made in France & offering the latest European technology, with many of the wood heaters being firsts; the first remote controlled wood heater, the only four sided fireplace, and the largest single and double sided fireplace available in Australia.
Growing out of it's own original Mornington showroom and with an ever expanding, high quality range of top brands and products, in 2016 a bigger and more prestigious location was sought out- the interior designed show¬room with polished concrete floors, a new furniture & art range, suspended fireplaces, and the latest in air-conditioning technology.
With smoking and barbecuing becoming even more popular than ever and seeing the need for more premium BBQ products we decided to offer more variety to our customers and embarked on a whole new range of BBQs including Smokers, large kitchen modules, small portable BBQ's and more quality international brands!