BRAEMAR GAS DUCTED HEATING
BRAEMAR BY SEELEY INTERNATIONAL GAS DUCTED HEATING AUSTRALIAN DESIGNED, MADE AND OWNED!
- GET OFFER -
BRAEMAR GAS DUCTED HEATING
Braemar gas ducted heating units are Australian made, using premium grade materials and supported by a comprehensive factory-backed warranty. While our engineering and quality control procedures mean we don't think you'll ever need to use it, our warranty is there for your protection and peace of mind.
Throughout the cooler months, it is so important for the health of you and your loved ones to have a consistent warm, comfortable environment. Ducted gas heating offers you and your family a reliable, comfortable, instant and constant heat.
The position of the heating unit depends on your house and may be placed outside, under the floor or in the roof cavity. The outlets and ducts are then strategically placed throughout your home, either in the floor or ceiling.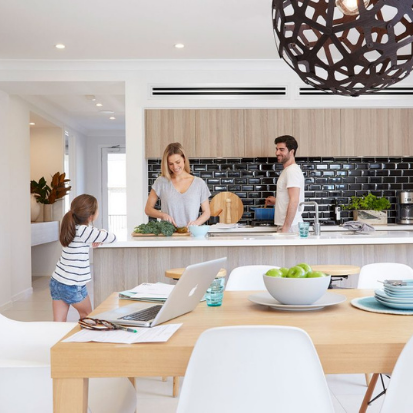 Natural ducted gas heating is the ultimate in safety, reliability and energy efficiency. There are many benefits to utilising Braemar's gas ducted heating.
Cheaper to run and reaches desired temperatures much faster when compared to reverse cycle heating.
Flexible zoning options provide complete control over your individual comfort needs by heating only parts of the house in use which can save you up to an extra 60% on running costs1.
Flexible installation for all types of homes and roof spaces.
Ducted gas heating won't dry your skin and eyes. It's a different kind of cosy warmth.
Better for the environment with low CO² emissions.
Here at Woodpecker we are gas ducted heating specialists, ready to put in your perfect gas ducted heating unit with our expert on-hand installers.
Get in contact with our amazing sales team today to learn more about our Braemar range!
BRAEMAR GAS DUCTED HEATING
Enquiry form
Fields marked with a * are required
X