Australian Made Eureka Fireplaces
---
Support local with Australian Made Eureka Wood Fireplaces. Whether your style is contemporary, classic, minimal or statement, there's a Eureka Fireplace for you!
Australian Made Eureka Fireplaces
Eureka Wood Heating has been one of Australia's market leading brands for more than 30 years, with the family-owned business providing an endless stream of fantastic fireplaces, all made locally in Ararat, Victoria! The brand offers a diverse range of products with one sure to suit your home no matter the vision/purpose; whether your style is contemporary, classic, minimal or statement! Australian Made Eureka Fireplaces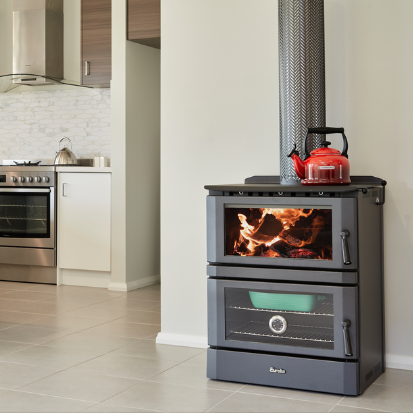 The Freestanding Radiant Series is an all new, sleek and modern take on the classic wood fire look, combined with the premium quality, design and engineering that comes with a Eureka product. The range offers three products with the main differentiating factor being the size offerings. The Jade offers a modest heating capacity of 160m², with the midsize Amber a hefty 240m² and largest Jasper a blistering 320m². The units all bolster an 8mm thick steel top plate and heavy duty cast iron door. This extremely solid construction will ensure that the products last for years to come, with Eureka offering a 10 year firebox warranty for peace of mind.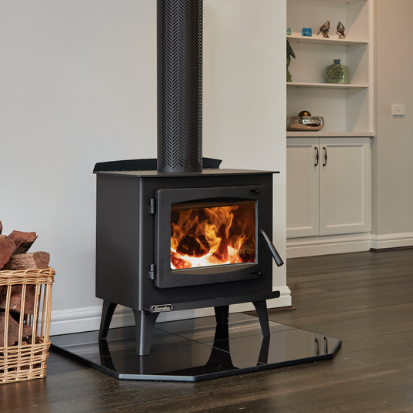 All three heaters are purely radiant meaning that heat is emitted directly through the outer surface of the firebox, resulting in a completely natural and bone warming heat. Each of the Eureka Jade, Amber and Jasper units also come standard with a dual baffle system and boost air inlet which allows for almost guaranteed ignition every time.  The units would not look out of place in any contemporary or classically styled home and are certain to become a cult classic in the years to come.
Want to know more about the Eureka Wood Fireplace range? To view Woodpecker's entire Eureka range, click here! Our staff provide expert product, design and installation advice; visit our Mornington and Oakleigh East showrooms!